Church Staff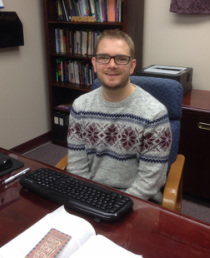 Pastor Michael Johnson
Pastor Michael Johnson accepted a call to Peace Free Lutheran Church and began serving the church in May of 2016. Originally from Minneapolis, Minnesota, Pastor Michael graduated from both Association Free Lutheran Bible School and Crown College, and also graduated from Association Free Lutheran Theological Seminary in 2010. He has served as pastor of Chippewa Lutheran Church in Brandon, Minnesota and Abundant Life Free Lutheran Church in Thief River Falls, Minnesota. He is married to Gracia, a stay-at-home Mom, piano instructor, and free lance writer. They are blessed with two beautiful children, Andrew, who is three years old, and Maggie, who's one.

In his free time, Pastor Michael enjoys watching football games, staying on top of current events, and going on family trips.

---
Mike Richardson is our full time maintenance person and custodian of the entire church property, which consists of the church building, the Peace Christian Center directly behind the church building, where the fellowship hall and offices are located, and the residence adjacent to the church parking lot.

---

Leslie Hall is our church secretary. She is at the office at the PCC (Peace Christian Center) Monday through Friday from 8:00 a.m. until 2:00 p.m. The church office may be contacted at 614.837.6689 or secretary@peacecw.org.

---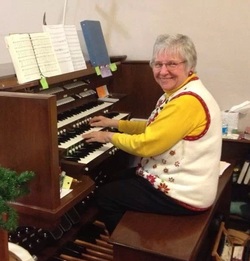 Jan Dowler plays the organ
at the 10:30 and special services,
and coordinates special music
for all church services.
---